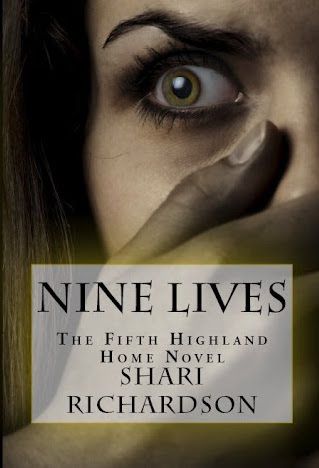 When in the midst of the usual supernatural uproar which surrounds her, Kerry Cote finds herself pregnant, she thinks the worst has finally come. But when her fiancé doubts her love and her child while the supernatural world lays itself at her feet, Kerry knows she must be strong. NineLives takes readers through Kerry's pregnancy and an epic battle among vampires to bring them out on the other side with the birth of her child.
Paperback: 136 pages
Publisher: CreateSpace Independent Publishing Platform (August 23, 2012)
Language: English
ISBN-10: 1461070090
ISBN-13: 978-1461070092
ABOUT THE AUTHOR…Shari Richardson holds a master's degree in English Education and has spent much of her life teaching students the joy of reading and writing. Her love of writing began when she was in elementary school and has carried through her entire adult life. Shari lives in Pennsylvania with her two Chihuahuas.