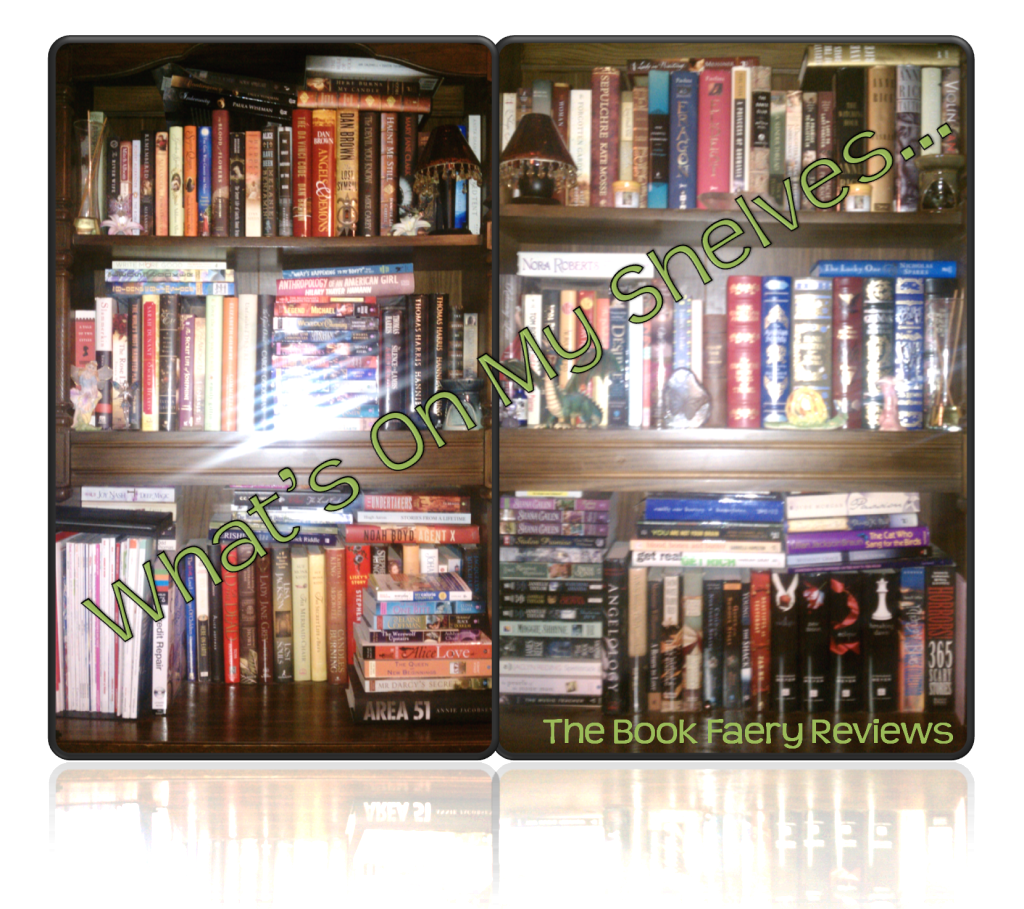 On My Shelves is a weekly post at The Book Faery Reviews which shares THREE books from our personal collection. These books could be favorites, books to be read as soon as possible for our own enjoyment, as well as books to be read soon for scheduled reviews.
Books let us into their souls and lay open to us the secrets of our own.  ~William Hazlitt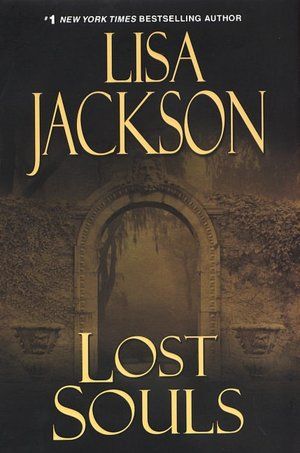 LOST SOULS by Lisa Jackson - Twenty-seven-year-old Kristi Bentz is lucky to be alive. Not many people her age have nearly died twice at the hands of a serial killer, and lived to tell about it. Her dad, New Orleans detective Rick Bentz, wants Kristi to stay in New Orleans and out of danger. But if anything, Kristi's experiences have made her even more fascinated by the mind of the serial killer. She hasn't given up her dream of being a true-crime writer – of exploring the darkest recesses of evil – and now she just may get her chance.
Four girls have disappeared at All Saints College in less than two years. All four were "lost souls" – troubled, vulnerable girls with no one to care about them, no one to come looking if they disappeared. The police think they're runaways, but Kristi senses there's something that links them, something terrifying. She decides to enroll, following their same steps. All Saints has changed a lot since Kristi was an undergraduate. The stodgy Catholic college has lured edgy new professors to its campus and gained a reputation for envelope-pushing, with classes like the very popular "The Influence of Vampirism in Modern Culture and Literature," and elaborately staged morality plays that feel more like the titillating entertainment of some underground club than religious spectacles. And there are whispers of a dark cult on campus whose members wear vials of blood around their necks and meet in secret chambers – rituals to which only the elite have access. To find the truth, Kristi will need to become part of the cult's inner circle, to learn their secrets, and play the part of lost soul without losing herself in the process. It's a dangerous path, and Kristi is skating on its knife-thin edge.
The deeper she goes, the more Kristi begins to wonder if she is the hunter or the prey. She's certain she's being watched and followed – studied, even – as yet another girl disappears, and another. And when the bodies finally begin to surface – in ways that bring fear to the campus and terror to the hearts of even hardened cops like Detective Bentz and his partner Reuben Montoya – Kristi realizes with chilling clarity that she has underestimated her foe. She is playing a game with a killer more cunning and bloodthirsty than anyone can imagine, one who has personally selected her for membership in a cult of death from which there will be no escape.
THE MERMAID CHAIR by Sue Monk Kidd - Jessie Sullivan, the protagonist of this rewarding second novel by the author of the bestselling Secret Life of Bees, is awakened by a shrilling phone late one night to horrifying news: her mother, who has never recovered from her husband Joe's death 33 years earlier, has chopped off her own finger with a cleaver. Frantic with worry, and apprehensive at the thought of returning to the small island where she grew up in the shadow of her beloved father's death and her mother's fanatical Catholicism, 42-year-old Jessie gets on the next plane, leaving behind her psychiatrist husband, Hugh, and college-age daughter, Dee. On tiny Egret Island, off the coast of South Carolina, Jessie tries to care for her mother, Nelle, who is not particularly eager to be taken care of. Jessie gets help from Nelle's best friends, feisty shopkeeper Kat and Hepzibah, a dignified chronicler of slave history. To complicate matters, Jessie finds herself strangely relieved to be free of a husband she loves-and wildly attracted to Brother Thomas, n Whit O'Conner, a junior monk at the island's secluded Benedictine monastery. Confusing as the present may be, the past is rearing its head, and Jessie, who has never understood why her mother is still distraught by Joe's death, begins to suspect that she's keeping a terrible secret. Writing from the perspective of conflicted, discontented Jessie, Kidd achieves a bold intensity and complexity that wasn't possible in The Secret Life of Bees, narrated by teenage Lily. Jessie's efforts to cope with marital stagnation; Whit's crisis of faith; and Nelle's tormented reckoning with the past will resonate with many readers. This emotionally rich novel, full of sultry, magical descriptions of life in the South, is sure to be another hit for Kidd. Agent, Jennifer Rudolph Walsh. 20-city author tour. (Apr. 5) Copyright 2005 Reed Business Information.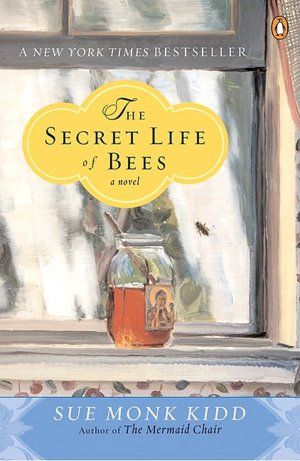 THE SECRET LIFE OF BEES by Sue Monk Kidd - Living on a peach farm in South Carolina with her harsh, unyielding father, Lily Owens has shaped her entire life around one devastating, blurred memory – the afternoon her mother was killed, when Lily was four. Since then, her only real companion has been the fierce-hearted, and sometimes just fierce, black woman Rosaleen, who acts as her "stand-in mother."
When Rosaleen insults three of the deepest racists in town, Lily knows it's time to spring them both free. They take off in the only direction Lily can think of, toward a town called Tiburon, South Carolina – a name she found on the back of a picture amid the few possessions left by her mother.
There they are taken in by an eccentric trio of black beekeeping sisters named May, June, and August. Lily thinks of them as the calendar sisters and enters their mesmerizing secret world of bees and honey, and of the Black Madonna who presides over this household of strong, wise women. Maternal loss and betrayal, guilt and forgiveness entwine in a story that leads Lily to the single thing her heart longs for most.
All book summaries come directly from Barnes & Noble.