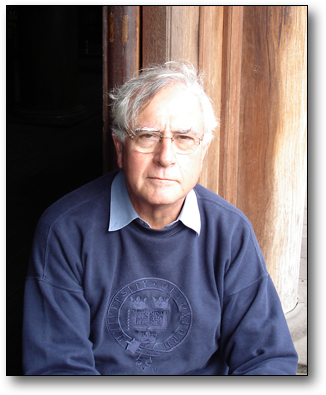 Fiction is storytelling and nobody tells a story to an empty room. There´s got to be an audience – but how do you get one? If a publisher thinks he can make money from your book he´ll get it printed and do all the promotion for you but it´s the most tremendous gamble. It costs a small fortune to launch a novel by someone who´s unknown. It´s no wonder that publishers don´t want to take that risk. I can´t remember how many publishers turned the first Harry Potter book down but I could name at least three authors who are now famous and successful but spent the first ten years of their writing careers hawking their work about from one publisher to another.
I´ve gone the other route and published my novels myself. This is much easier than it used to be but it leaves you on your own with no publisher to promote your book for you. And  Amazon has millions of books on its list …
Besides, no matter how brilliant your novel may be, when you´ve written it and somehow got the reading public interested, you´re always going to get some adverse criticism. I think writers feel these adverse criticisms very deeply: their books are their invention, part of themselves. It´s hard for them not to take criticisms personally and, particularly on the Internet where you can say what you like with no inhibitions, there are always going to be malicious criticisms just as there are people spreading computer viruses merely for fun. Actually, when you think about it, apart from the typos, punctuation and one or two other things, criticism is almost completely subjective so you´re always bound to get a range of opinions.
What sort of things have I been writing? Well, I started in 2008 with 'Crime Fiction for Beginners' a fun novel about four would-be writers and a murdered publisher. My next one was a romance but not the usual boy-meets-girl-they-kiss-and-live-happily-ever-after sort of thing.  My two lovers are very shy and are brought together by a fake Internet dating agency. After that, in 2010, I wrote an exciting thriller called 'A Feeling in my Bones'. And then, in May this year, I finished 'The Undiscovered Country'. It´s a ghost story (but not a frightening one) and it´s a bit unusual because the narrator is the ghost himself and, now he´s dead, he´s finding out what people really think of him and what´s happening to his old friends and lovers and how his interaction with them in the past has screwed up their lives. The Book Faery is going to review 'The Undiscovered Country' later this summer. You can find more about my books on my site www.gervaseshorter.com
And I have more books in the pipeline …
ABOUT THE AUTHOR…Gervase Shorter is an English writer who has travelled and lived in many parts of the world but has made the beautiful city of Rio de Janeiro his home since the 1970s. He lives with his wife Charmian and Zoë, his daughter (a Paris trained pastry chef) in an apartment in central Rio with a view across the lagoon, escaping during the summer heat to the farm they built three thousand feet up in the mountains.
Past and present are intertwined in the life of a writer as his ghost looks back and revisits scenes from his childhood and youth. He relives past love affairs and reviews his successes and failures. As he watches the destinies of old friends and lovers now inexorably unfolding beyond his control, he takes a fresh look at the part he played in their lives.

Published: May 15, 2012
Published by: Smashwords
Words: 61217 (approximate)
ISBN: 9781476111513
FROM THE BOOK FAERY REVIEWS…Thanks to the author, we're giving away a copy of  A FEELING IN MY BONES and 'THE UNDISCOVERED COUNTRY to ONE lucky commentor this  month. The giveaway is open throughout the US and Canada (No PO Boxes) and will run through the month of June 2012.
a Rafflecopter giveaway