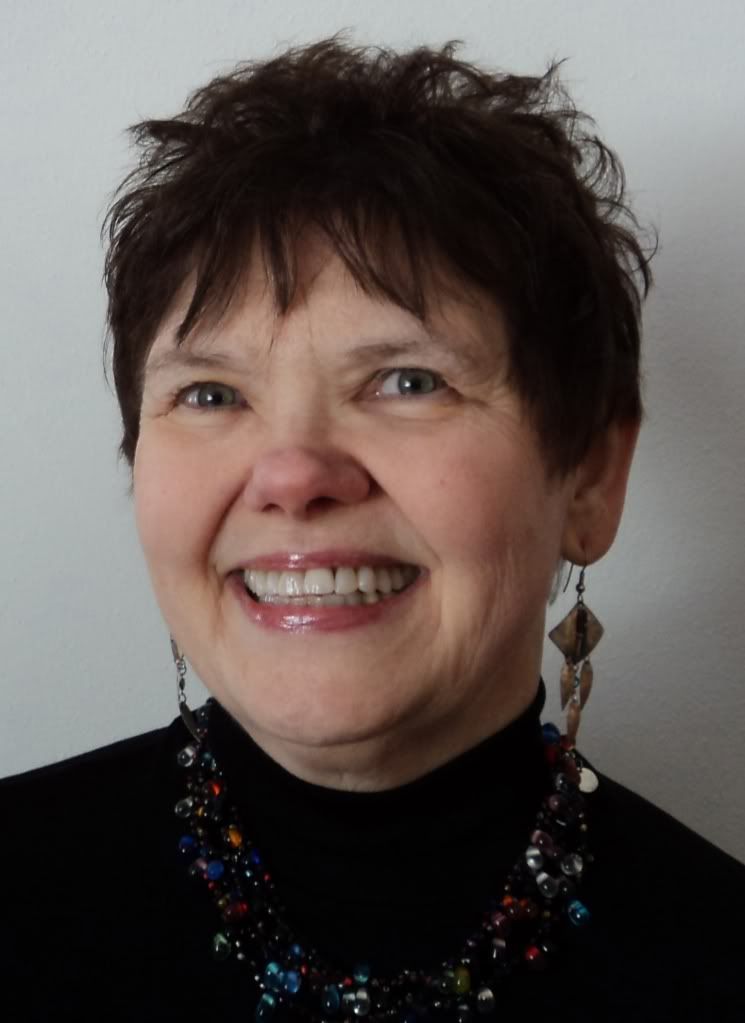 When I think back to the inspiration for my book, WAKING UP HAPPY: A HANDBOOK OF CHANGE WITH MEMOIRS OF RECOVERY AND HOPE, I think of a night three years ago. Our granddaughter Shyloh had ended up in the hospital after nearly dying of a heroin overdose. She was going into a rehab center the next day.
She had just turned twenty.
She was spending the night at our house so we could take her to Hope Center the next morning. The center was only a mile from where we lived, while Shyloh's parents lived nearly an hour away. Shyloh had to be at Hope Center at 8:00 sharp for intake in the morning, so we had offered to take her.
Late that night, I heard her sobbing and rushed to her room. She had gotten a call on her cell and learned that her boyfriend was dead. He had died of an overdose. He, too, had been planning to go into treatment, in a different rehab facility. The two of them had great plans for their life together after they both "graduated" from rehab. Shyloh had been telling me all about their plans earlier that evening.
For Tim, that life was never to be.
For Shyloh, the hard work was just beginning.
Shyloh tells her story in WAKING UP HAPPY, and so does her mother – my daughter – Andrea.
I'll never forget the times when Andrea was a teen and I was wakened in the middle of the night by calls saying that she had nearly died. Several times she overdosed on alcohol and ended up in a coma. We didn't know if she would survive with brain damage – or if she would survive at all. Once she was found lying outside in the winter cold, where she would have frozen to death if she hadn't – just by chance – been found.
Leaving Shyloh at Hope Center that morning was wrenching – as much as it had been leaving Andrea at a similar facility when she was fifteen. I couldn't imagine how Shyloh would manage the huge weight of her grief over Tim's death, while far from her friends and family and recovering from her addiction at the same time.
But Shyloh did the work, learned the lessons she needed to learn, and rose from the ashes of her previous life in a way I could never have imagined. She began attending meetings at a place called Connections, an oasis of recovery here in Madison, Wisconsin.
As I got to know others at Connections, I realized that all of them had stories that were begging to be told. Like my grandaughter Shyloh – like my daughter Andrea – like me myself – they had faced a crossroads, changed their lives completely, and learned to live with joy and purpose.
I began interviewing people and writing down their stories. While each person had chosen a different path, their journeys had many things in common with my own.
Ever since I'd quit drinking in 1984, I had been collecting exercises, tips, and wisdom to help me forge a new life. Along the way, I had uncovered a few secrets about change. First, I had learned that profound change was, indeed, possible. I had also discovered that it didn't happen as quickly as I wanted. At first I was constantly frustrated at my turtle-like pace. But then I found the most important secret of all. If I did just one tiny thing differently each day, those small changes, in time, added up to a totally different life. One by one, I left my addictions and bad habits behind. And one day, I realized I was waking up happy.
WAKING UP HAPPY fell into place as I blended people's stories with the exercises and steps that had worked for them and for me. Each time one of the storytellers in WAKING UP HAPPY learned a lesson in their life, I added activities that readers could do to make those same changes in their lives.
I realized that the book would be helpful not only to those recovering from addictions but to anyone who wanted to make a change in their life. I saw that the strategies for change were similar whether a person wanted to quit smoking, spending too much money, eating the wrong foods, continuing an unhealthy relationship, biting their nails, or compulsively and rudely checking their text messages while with their friends.
Even people who are very successful in their lives are often so invested in working and achieving that they destroy their relationships and let stress ruin their health. Stress can lead to early death. So it can be life-changing to replace overwork with calming, self-enhancing habits.
It became clear to me that by combining the true stories of people who had changed their lives, along with the strategies that had led to real change, I could provide keys that everyone could use to become their best selves and live the most fulfilling lives possible.
And now that WAKING UP HAPPY has been published and I have been hearing from readers, I cannot tell you how amazing it is to watch others pick up those keys and unlock the doors just waiting to swing open.
ABOUT THE AUTHOR…Juliana (Jill) Muehrcke is the award-winning author of many books and articles. Founder and editor of the international magazine Nonprofit World (snpo.org), she has studied at the University of Colorado and the University of Michigan and has a BA degree, specializing in English and psychology, from the University of Washington. Jill is listed in Who's Who (MarquisWhoswho.com). In her spare time, she enjoys teaching yoga and eating ethnic food. For many years, in several cities, including Seattle, Honolulu, and Madison, she has written restaurant reviews.
Her latest book is Waking Up Happy: A Handbook of Change with Memoirs of Recovery and Hope.
You can visit her website at www.WakingUpHappyBook.com.
Listen to Jill on the Joy Cardin Show at http://wpr.org/search/ideas_program_search.cfm?StartYear=3&keyword=muehrcke&x=0&y=0.
No matter what kind of change you want to make in your life, this book holds the keys. As inspirational as it is practical, this first-of-a-kind handbook focuses on the positive steps of recovery and change. Powerful, absorbing, and beautifully written, it tells people's true stories, the turning points that changed their lives, and their secrets to waking up happy, along with exercises you can follow to create a new life for yourself.

Brave and honest, Jill Muehrcke's memoir and the stories of others recovering from addictions, habits, and intolerable situations are filled with triumphs and epiphanies, as well as concrete, step-by-step advice and guidance.

Lessons learned are summarized into secrets you can use to forge your own life-changing journey. The book ends with 365 Steps on Your Journey – one simple step for each day of the year. If you do just one thing from this book every day, you'll see dramatic growth.

Publication Date: Dec 07 2011
ISBN/EAN13: 0960297871 / 9780960297870
LCCN: 2011925975
Page Count: 286

BUY THE BOOK… Createspace
FROM THE BOOK FAERY REVIEWS…We're giving away ONE copy of WAKING UP HAPPY by Jill Muehrcke to a lucky reader of this post. This giveaway is open to those with a US/Canadian mailing address and runs through the month of May. Winners will be notified as a reply to their entry in Rafflecopter, on The Book Faery Reviews Facebook Page, and within the RSS feed email that goes out Monday-Friday. Winners are typically announced within a couple of days after the end of the month.
To enter this giveaway, use the Rafflecopter widget (if you are unable to use the widget for whatever reason, email thebookfaeryreviews@gmail.com and we'll happily manually add your entries in).