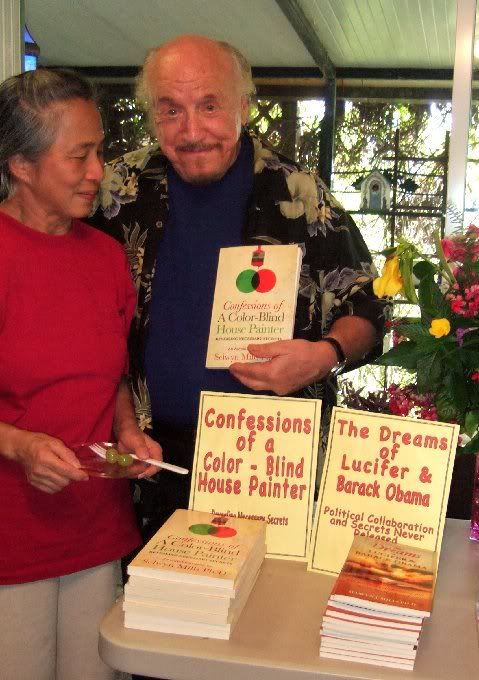 I did not read my first book until I was seventeen. Before that I could not read consecutive words and make sense of them. Letters would bounce around the page and the white background would reverse with the black print.
I suffered through most of my elementary and high school life from afflictions that educators had no name for. When I was in the lower grades in the 1930s reading was taught by having each student stand in front of the class while reading orally from a textbook he had never seen before. While most children seemed to be OK with that, it was a source of great anxiety for me. The teacher would ask me to sit down and the children would laugh.
I also had great difficulty learning to write clearly. What looked like scribbling was actually my attempt to correlate the sounds of words with written symbols.  My teachers thought I was retarded as did I, but my IQ scores were above normal. This was baffling to them and disheartening to me. I was repeatedly tested by learning specialists, interviewed by expert counselors  and told to work harder. I became increasingly withdrawn and lost confidence in myself.
I don't remember having anyone who sympathized with my embarrassment in those torturous days, and I remember finding ways of avoiding those situations until something surprising happened in my senior high school English class.
We had a play reading assignment and I was asked to take one of the parts.  I went up to the teacher after the class and tried to resign from the reading.
Mrs. Quinlan, a matronly woman with white braided hair and a sweet face, asked me why.  I hesitated shortly and then replied, " I think I'll ruin the play…I'm a bad reader." She responded, "I don't want you to do this if you are set against it, but you are not going to be graded on it and it could be fun if you don't grade yourself."  I didn't think it was going to be fun, grade or no grade, but she had such a nice way about it I reluctantly agreed.
My premonition was right.   I fumbled, I stammered, I lost my place on the script.  I couldn't wait for it to be over. Mrs. Quinlan asked me if I would meet her in the lunchroom after all my classes that afternoon. She told me that she knew what I had been going through in class that day and how scary it must have been….Also that she had had experience with that kind of problem before with one of her own children and with many other children in her classes.
"None of the children are stupid or lazy" she said, " In fact they tested, as you did, very high on the requisite IQ tests. I have done my  own research on the subject but there is very little available  …not even a name for it. From talking to other teachers about it I found that this condition affects hundreds if not thousands of other children who are smart, but are being put into a drop basket called "learning disabilities."  Nobody knows what it is or how to treat it.  Mrs. Rivers, the Guidance Counselor, who is very interested in helping children with learning problems, and I, are starting a special after-school program to help children like yourself…and I think we can help you, Selwyn."
Although I had my doubts, and thought it would just be more disappointment for me, it turned out to be a turning point in my life.  I spent my last high school year, three afternoons a week, attending this program.  I learned how to read, using "clumps of sentences," which made my reading improve ten-fold.   I found while I was in the program over the year, that I had another related problem.   I cannot write legibly by hand or even retrieve what I have written or what other people have written either.  I was phobic about writing, even when I wanted desperately to express something, because of the arduous nature of my hand writing.
Mrs. Quinlan (bless her heart) came up with a solution that was to change my life.  She encouraged me to take a typing course at the high school, which I actually enjoyed. My older sister was a secretary and had an Underwood typewriter at home, so I was able to practice and write stories.  Eventually the typewriter turned into a Word Processor and the Word Processor turned into a Computer.
I have learned many  years later that "learning disabilities" was made up of tens of different varieties of conditions, two of which were part of my own childhood afflictions.  Dyslexia is the inability to read or spell because of letters and words reversing themselves and Dysgraphia, an inability to write legibly and to read back their own or other's hand writing.
Today, there are thousands of people who have come forward to tell their stories through the internet, through published books and TV interviews. They speak of their struggles all through public schooling and their work and career lives, believing they were dumb or stupid. Many have, in spite of or maybe because of their disability, achieved great success. Many people with Dyslexia have extraordinary gifts of intuition, are more attuned to the emotions, body language, and tone of voice of others. Their own suffering has also made them more empathetic toward others.  My own psychotherapy practice benefited from those gifts.
ABOUT THE AUTHOR...Selwyn Mills served an apprenticeship in decorative painting before starting his own business in 1956, which lasted until his retirement in 1992. He worked as a craftsman painter, wrote for the National Paint Journal, served as President of the National Painting Contractor Association in Nassau County, New York, and taught faux painting. While painting professionally, Mills earned his doctorate in psychology and operated a successful private psychotherapy practice.
Dr. Mills practiced psychotherapy in Great Neck N.Y. for twenty-five year, specializing in couples therapy, family reconciliation and Men in Transition groups. His psychotherapy practice overlapped his forty year career as a decorative painting contractor. He painted in the mornings and counseled patients in the afternoon and evenings. His research into the left/right brain phenomenon, and its impact of personality development, led to a unique discovery of why opposites attract. Active in live theater, he wrote and produced a musical comedy called, "Love Torment and Lollipops". An accomplished photographer, his black and white prints are part of the permanent collection of the Bibliotech Nationale in Paris, France. He currently works at the Sugden Theater in Naples, Florida as director of faux painting. Mills married in 1949 at the age of 19 and has four children and four grandchildren.
His latest book is the autobiography, Confessions of a Color-Blind House Painter. You can visit his website at www.selwynmills.com.
"Confessions of a Color-Blind House Painter," a collection of autobiographical writings by Selwyn Mills, offers an account of the author's life as well as his ruminations on painting, psychotherapy, friendship, romantic love, poetry, prison, philosophy, relationships and cats, among other topics. Mills split his professional life between two concurrent careers – he worked as a decorative painter in the mornings and led psychotherapy sessions in the afternoon. Although these types of work might appear quite different, Mills describes how each profession deals with depression and renewal. He offers an eclectic collection of musings on various topics, each one weaving personal narrative with opinion and insight. "Confessions of a Color-Blind House Painter" reveals a portrait of a life made up of equal portions of intellectual, creative and emotional elements. Written in a roving style quite different from a straightforward autobiographical account, the book is intended to entertain and engage readers with a broad range of interests.

Paperback: 182 pages
Publisher: CreateSpace (November 19, 2011)
Language: English
ISBN-10: 1466342013
ISBN-13: 978-1466342019

BUY THE BOOK… Amazon | Amazon Kindle | Barnes & Noble