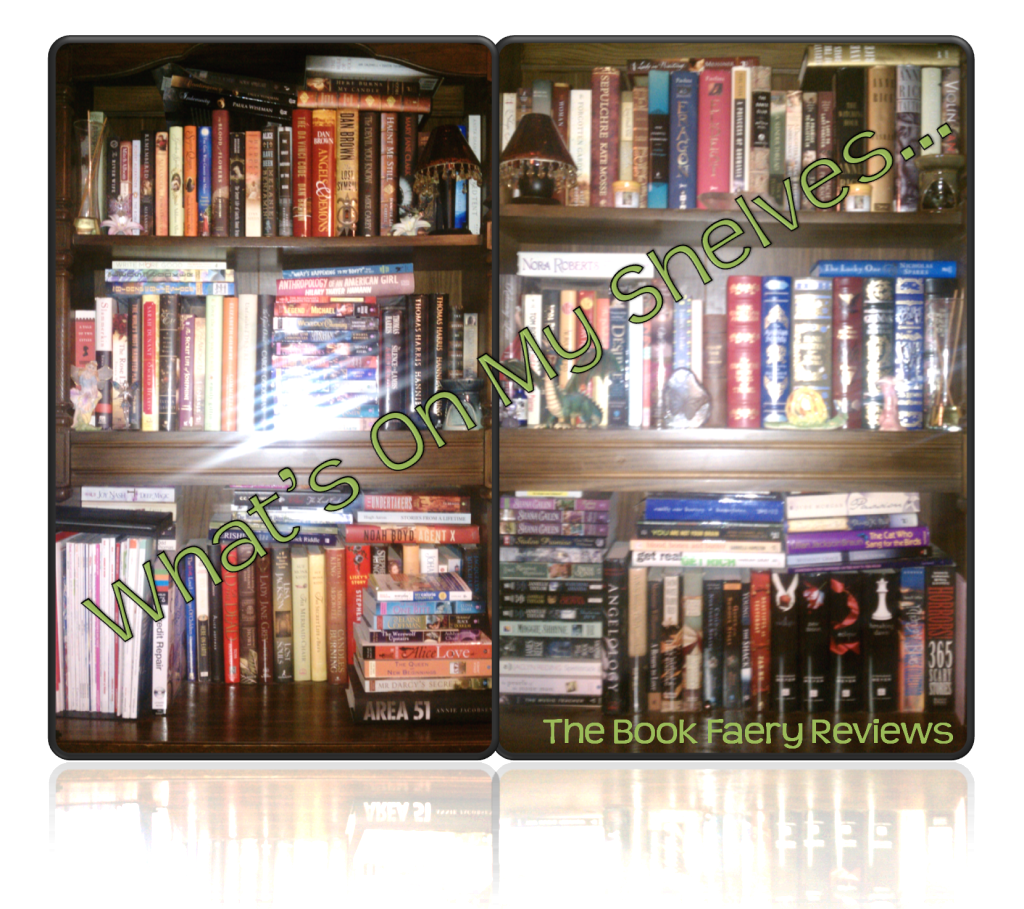 On My Shelves is a weekly post at The Book Faery Reviews which shares THREE books from our personal collection. These books could be favorites, books to be read as soon as possible for our own enjoyment, as well as books to be read soon for scheduled reviews.
Books let us into their souls and lay open to us the secrets of our own.  ~William Hazlitt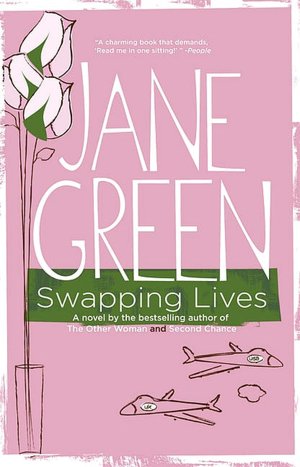 SWAPPING LIVES by Jane Green - Vicky Townsley is single, solvent, and seriously successful. Features director of the hugely successful Poise!magazine, she has an amazing flat, good friends, a fantastic wardrobe . . . in short, everything—except the life she wants: marriage, children, and a house in the country.
On the other side of the Atlantic, Amber Winslow has a stone mansion in Connecticut, two kids (and a full-time nanny), the requisite golden retriever, and a busy charitable commitment for the local Women's League. But she hasn't quite found the fulfillment she had expected from being a wife and mother. When she spots an intriguing contest inPoise!, Amber never expects to be picked.
THE BOOK OF AIR AND SHADOWS by Michael Gruber - A fire destroys a New York City rare bookstore—and reveals clues to a treasure worth killing for. . . . A disgraced scholar is found tortured to death. . . . And those pursuing the most valuable literary find in history are about to cross from the harmless mundane into inescapable nightmare.
BETWEEN SISTERS by Kristin Hannah - Years ago, Meghann Dontess made a terrible choice that cost her everything, including the love of her sister, Claire. Now, Meghann is a highly successful attorney who doesn't believe in intimacy–until she meets the one man who can change her mind. Claire Cavenaugh has fallen in love for the first time in her life. As her wedding day approaches, she prepares to face her strong-willed older sister. Reunited after more than two decades apart, these two women who believe they have nothing in common will try to become what they never were: a family.
All book summaries came from Barnes & Noble website.