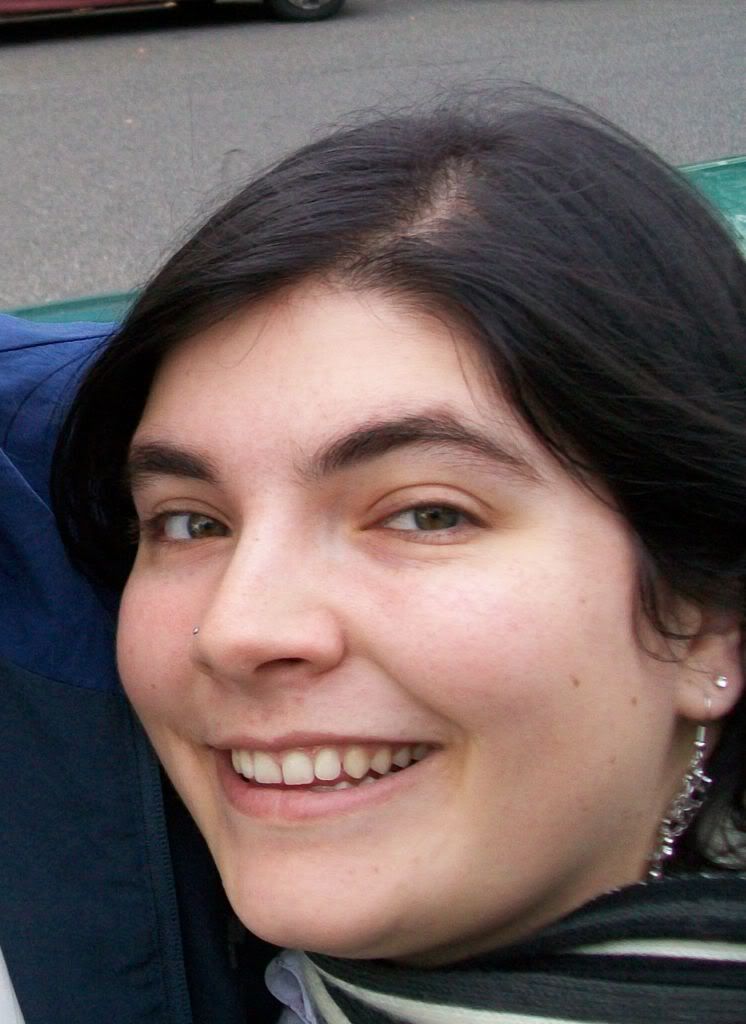 I've always thought that there is more to the world than what we see. Oh, the world is certainly pretty and amazing all by itself, but I've never believed in 'what you see is what you get'.
As a little girl I saw that Jasmine had a genie, Cinderella had helping of faery dust and Belle… Belle got a whole enchanted castle! Reality became a lot more fun when you added the paranormal. The ground didn't become a game of 'jump the lava'; the ground became a game of 'stay off the ground because a huge community of trolls lives just below us!' Tag wasn't tag; tag was 'if I touch you, you are frozen because of my ice powers'.
And my dolls? Well, let's just say my dolls were never released from the toy box just so I could dress them up and comb their hair.
(They spent a lot of time with my G.I. Joes, but that part of my evolution as an author is for another post.)
Even later as a university student, I liked to wander around campus giving haunted dormitory stories to some places and superhuman abilities to other students. My media studies professor? A liaison between the area vampires and humans. My geography teacher? A faery from Peru who was ashamed because he didn't think being a faery was very masculine.
If anything, moving to Australia only encouraged my habits. A train station I often switched trains at became a gateway into another – evil – dimension. (Of course. It's no fun if they aren't evil, right?) Melbourne… Authors, you haven't been truly inspired until you've walked the laneways of Melbourne.
So last year when Phoebe came crashing into my head one night, I didn't think anything of it other than to grab my pen and notebook. That first inspiration became the first chapter of what is my first published novel, Echo Falls.
There is a saying that writing fiction is the only socially acceptable form of mental illness. Frankly, I'm happy to have my view of the world. It makes things a lot more interesting…
ABOUT THE AUTHOR…Jaime McDougall is a citizen of the world, currently loving life in beautiful country Victoria in Australia. She loves eating sushi, kidnapping her husband and naming her pets in honour of science fiction authors. She has been published in Chicken Soup for the Soul: High School: The Real Deal and Chicken Soup for the Soul: Campus Chronicles. She has also enjoyed writing a column called 'The New Australian' in local newspapers as well as various articles online.
Echo Falls is her first paranormal romance novel. You can visit her website at InkyBlots.com.
Running from a nightmare stalking her every move, Phoebe Martin arrives in Echo Falls hoping she has finally found a safe place to stop. But trouble has a way of catching up and soon the signs are there.

After a vicious attack in an alley, policeman Aidan O'Bryan is left with Phoebe as his only path to understanding why the Echo Falls werewolf pack – his pack – is being attacked. When another pack member is killed, Phoebe is forced to confront her past before she loses Aidan and everything she has come to love.

Love and duty become one as Aidan strives to prevent Phoebe from becoming the next victim. But with Phoebe just as determined to protect Aidan and her new home, secrets from her past threaten to tear them apart.

Will love give Phoebe the strength to trust Aidan and face her fears, or will her past destroy her future?

BUY THE BOOK… Amazon ( Kindle ) | Barnes and Noble ( Nook ) | Smashwords ( Multiformat ) | Amazon ( Print ) | Barnes and Noble ( Print )