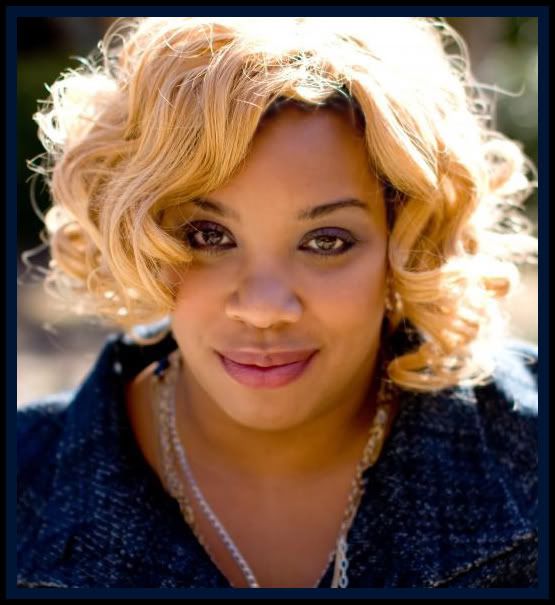 Rhapsody for Lessons Learned or Remembered is a collection of ekphrastic poems, also called art-inspired poems. I used Asian, American, African-American, and European works to tell stories about America and my life. At times the book was both, fun and difficult to write because it was created under the pressure of the academic setting, and I insisted upon breaking the rules.
First, the book was conceived to fulfill the final requirements of my M.F.A. in Creative Writing program at Queens University of Charlotte. Thus, I was working on a deadline and toward a huge goal while trying to create something that was interesting and didn't feel like a thesis. I wanted to create a book that wasn't typical of what normally is associated with the M.F.A. system.
With encouragement of my instructors and thesis advisor I decided to explore ekphrastic poetry. The most widely accepted definition of an ekphrastic poem is, a poem that describes a single work of visual art. Often editors, want poets to stick to that limited view-point, however, I have found that many poets have done exciting things with the technique. Just consider: Bellocq's Ophelia by Natasha D. Trethewey, Serious Pink by Sharon Dolin, Nude in Winter by Francine Sterle, The Eye Like a Strange Balloon by Mary Jo Bang, or Installations by Joe Bonomo. What is most inspiring about this list of poets is that they all experiment and push beyond the expected in their work. Thus, they sort of gave me permission to imagine an ekphrastic collection in which poems address more than two works of visual art at the same time, poems that are inspired by films, television, and photographs and poems that allude to other poems.
In the end, my commitment to being different made workshops, and publishing single poems in magazine, a little harder because many people didn't understand what I was trying t do. Yet, it was worth the trouble. Order, a copy of Rhapsody for lessons Learned or Remembered and see for yourself.
ABOUT THE AUTHOR…Georgia Ann Banks-Martin was born in Lincoln Park, MI on Feb. 6, 1971.  She was raised on the southwest side of Detroit in the area known as Marion Park. She attended Beard Elementary, Wilson Middle School, and Southwestern High. However, she completed high school at Sidney Lanier in 1989 after relocating to Montgomery, AL during the summer of 1988. She earned her BA in English, Language Arts at Huntingdon College, Montgomery, AL(1997) and her M.F.A. (Poetry) at Queens University of Charlotte, located in Charlotte, NC (2009). Currently she is pursuing a Ph.D. in Mythological Studies at Pacifica Graduate Institute, Carpentaria, CA
Her poetry currently appears or is forthcoming in: African-American Review; After Shocks:  The Poetry of Recovery after life Shattering Events; Fieralingue; Möbius:  The Poetry Journal; Pearl Magazine; Prick of the Spindle; Thanal Online; Up the Staircase; and Xavier Review; Rhapsody for lessons learned or Remembered a collection of ekphrastic poems is expected to be published by Plain View Press next year. She and her husband, Roger D. Martin currently live in Montgomery, AL with their dog, Gargoyle and their two lovely cats:  Nikkie, and Socks.
Author Website | Poets & Writers Forum | Facebook Page | Facebook Profile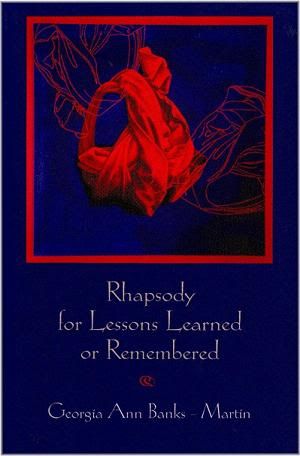 "Georgia Banks-Martin walks us through an art gallery. We view art, which she has processed and questioned, through her lens: Lawrence, Monet, Van Gogh, Beardon, Sargent, Degas, to name a few of the artists. She challenges the reader to face slavery, grief, and joy, to feel the weight the South bears, to examine art across centuries for lessons. These poems revive what has been omitted in our history books-individual life stories. She uses sound, music and voice to make imagery pulse in these ekphrastic poems. In her poem "Railroad Station," after a Jacob Lawrence: "Those leaving the towns where father and mother/labored in fields without being offered a yard of thread spun/from the cotton they pulled, have assembled./Packed: Hopes of work, three bedroom homes/water heated in water tanks, classrooms." As memories populate her poems, so does the theme of hope permeate her book; in Death Dancing, after a Max Slevogt: "I wish memories could be buried as easily as bodies." . . . a book to remember as you stand face to face with art." — Julene Tripp Weaver, Author of No Father Can Save Her
Genre: Poetry
Published by: Plain View Press (Novemeber 1st, 2010)
Age Recommendation: 18+ for Adult & Mature Themes
Format: Mass-Market Paperback
ISBN 13: 978-1935514640
Number of pages: 80
FOLLOW ALONG WITH HER BOOK TOUR SO FAR…
THE BOOK FAERY REVIEWS…Thanks to Nurture Your Books Virtual Book Tours and the author, we're giving away ONE copy of Rhapsody for Lessons Learned and Remembered to one lucky reader of The Book Faery Reviews. This giveaway is only open to those with US mailing addresses and runs through the month of August.
All you have to do to enter is leave a comment for Georgia Banks-Martin. SUPER SIMPLE!
Since everyone LOVES to up their chances you can also do the following for additional entries:
Subscribe to The Book Faery Reviews via e-mail (see sidebar)
Subscribe via RSS feed
Follow @farrah1230 on twitter and tweet about this giveaway (please include the following in the tweet: '#tbfr via @farrah1230′)
'Like' us on Facebook (see sidebar)
GOOD LUCK!