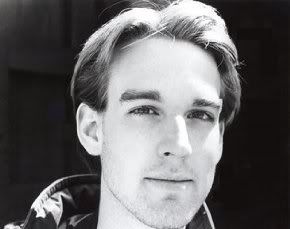 Long before publishing became a viable career path, writers turned to pets for companionship, love and the occasional moment of inspiration. As is the case with pet owners, writers often forge a particular allegiance to one kind of pet, be it a cat or dog. While felines and canines can coexist quite well, since writers tend to work at home, they seldom introduce chaos—at least intentionally—into their workplace. So it's generally one kind of pet or the other. And sometimes it can be quite a lot of that kind.
More than fifty cats roamed Hemingway's grounds and writing studio; however, most writer's cat households are more modest in size. Regardless of the number though, the real question of why some writers prefer cats remains unanswered.
As the head of my own Cat Army, Oedipus, Electra, Abra, and Mooshy, I have given the question of why writers go cat great consideration—usually while cleaning up hairballs.
1) Generally quiet. This is critical since most writers alternate between broke and destitute and therefore must rent their abode. A quiet cat makes for a happier landlord. Since cats sleep roughly 65 percent to 95 percent of the workday, depending on the make, model, and age they don't have many opportunities to make noise.
2) Legal reasons. Plenty of housing complexes restrict dog ownership, but allow cats. Irony is such a cunning mistress.
3) Self-regulating by nature. As long their human provides clean water, food, and checks on the litter box periodically, the cat usually takes care of the rest. No need to rush home to walk them. Going away for the weekend isn't a problem either. That's just more bed for them.
4) Cats communicate directly. For instance, when the cat wants his person to start writing so he can claim his bed again, he might gnaw pages left on the night stand. After going a few rounds with an editor, this might seem refreshing but can make the rewrite fun and it generally achieves the desired result of a now writer-free bed.
5) Superior memory. While the writer can't remember where he put his favorite pen, the cat does. It's hidden in their lair behind the couch, right where they dragged it.
6) Esoteric taste in people food. Pork rinds, beef jerky, pork lo mien and uncooked pasta are just some of things I've caught my cats nibbling.
Hopefully this sheds some light on one of the most pressing questions in contemporary fiction.
ABOUT THE BOOK….The Last Track: A Mike Brody Novel
Imagine if being late meant a child disappeared forever. That is the fear that drives Mike Brody–the man you want, when the one you love is missing. Mike is more than just a master tracker. An ex-Special Forces operative, smoke jumper, and now extreme adventure tour guide, he also possesses a unique ability to tap into the memory and emotional state of those he pursues. In The Last Track, a police detective recruits Mike to help find an asthmatic boy lost in the dense woods surrounding a dude ranch in Montana. An unwitting murder witness, the boy burrows ever deeper into the rugged terrain, fearful of being found. As Mike and a local officer search for the boy, the killer follows them. While the investigation expands, Mike's ex-wife, a well-connected journalist, uses her contacts to unravel the truth behind the murder. Her discoveries threaten to snare them all in a treacherous conspiracy . . .
ABOUT THE AUTHOR…Sam resides outside New York City with his girlfriend, and an army of four cats—one feline under the legal limit. His first book, The Last Track: A Mike Brody Novel, a mystery/thriller, released this Spring. When Sam's not writing, he's the Director of IT at an all-girl boarding school where he gets a chance to observe world-class drama firsthand. It's also the reason he studies Krav Maga and Tai Chi.
FIND THE AUTHOR ON…
@Twitter: http://twitter.com/samhilliard
@Facebook: http://facebook.com/thelasttrack
@GoodReads http://goodreads.com/samhilliard